You can withdraw your Sermo earnings by following these steps:
1. Visit the "Surveys page" by clicking the "Surveys" button in the navigation at the top of your screen from anywhere on Sermo.
2. Click the "Withdraw button" in the your balance section at the top right corner of your screen.
3. Click on your preferred withdrawal method and then click the Next button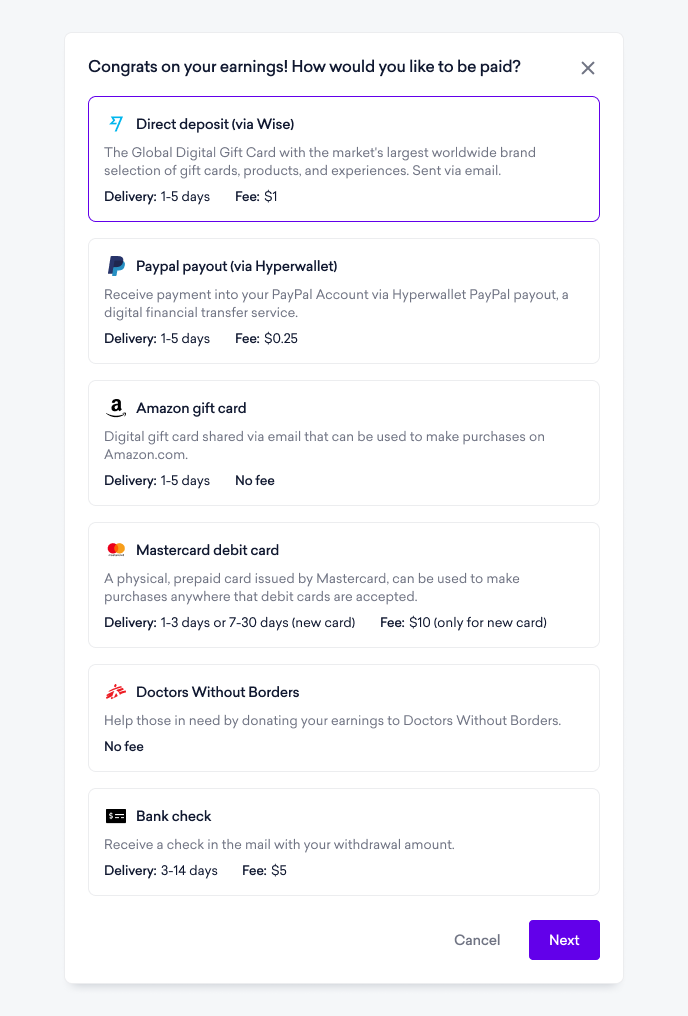 4. Enter the amount of honoraria that you'd like to withdraw and click the Next button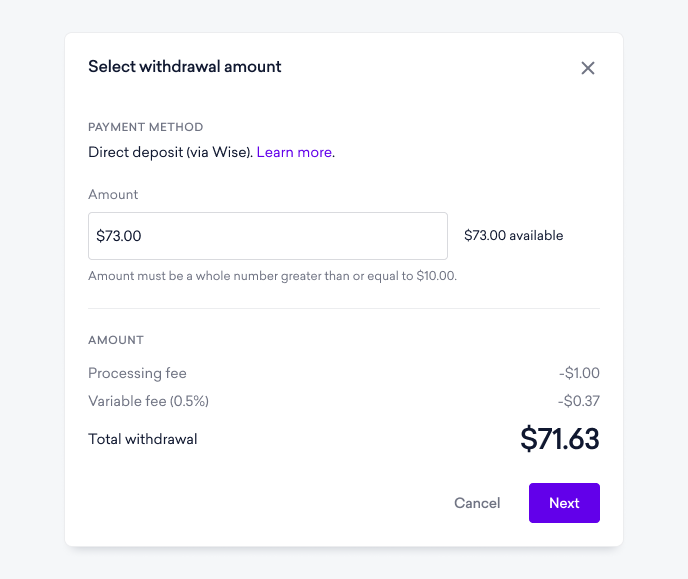 5. Review the details on this page and click "Withdraw" to complete the withdrawal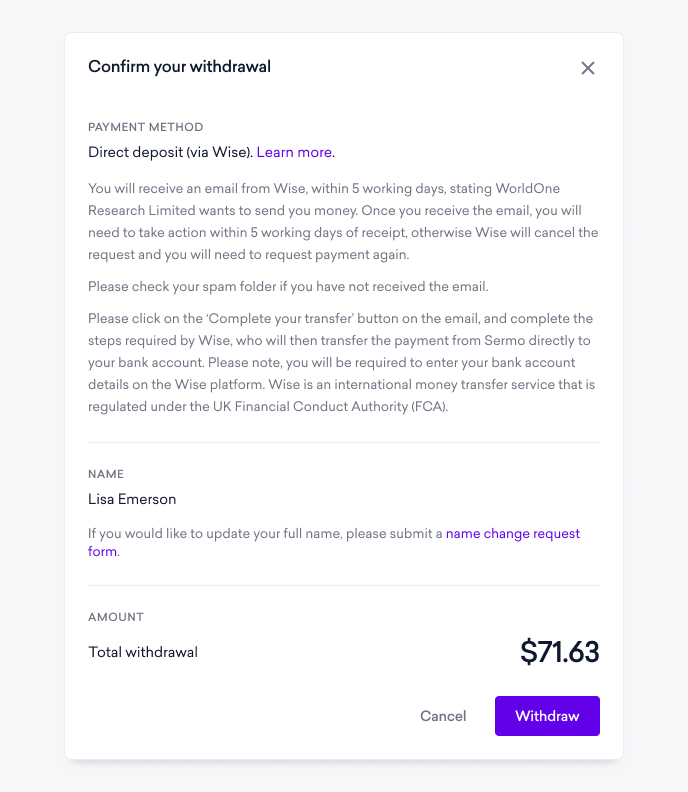 6. This page provides confirmation that your withdrawal is being processed